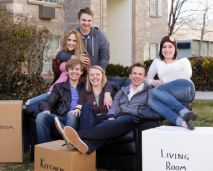 How to Obtain the Best Deal in Removals Company Services
23 September 2014
Hiring a removals company can easily make the move convenient and easy. However, you need to pay for their services. And the more services you let them do for you, the more money you have to budget too. To get the best value for your money, you should get multiple quotes and compare prices and services.

Decide What to Bring

Before you contact any removals company, you should first sort your things. By doing so you would be able to decide and segregate the things you need to bring to your new home. You would also be able to decide which of your things you would discard. You can either donate it or to sell it as well.
Decide What Services and Which Things to Let the Movers Handle

Based on the bulk of the things you need to move, you can decide what services you need to let the removals company handle. For instance, if you are pressed for time you can hire them to pack your things. This is also advisable if you have big and delicate items to pack and transport. If you have insufficient space or storage space in your new place you may also rent storage space from the facilities of the removals company.

People mostly simply let the removals company transport their things. This is because lifting, loading and unloading demands manpower and equipment. You also need enough space in the vehicle to be able to transport your things. Otherwise you would have to go back and forth to complete the move. This would be inconvenient and even more expensive in the end.

People also avail of this service because they also want to minimize the costs. To save money others simply do as much of the work and leave the transportation of the things to the removals company.

Obtain Multiple Quotes

You should do your research first and consider the reputable removals company. Since you already know which things you want to let them handle, you should show and tell them everything that's expected of them. This is important so they can give you an accurate quote. Get quotes from at least 3 companies.

Compare Prices and Services

Once all quotes are in, try to compare the prices. If you have told them what things you are bringing and the services you need, the prices would generally offer the same services. It would be easier to compare the prices and to pick the best company to hire.