---
The Importance of Packing Services for a Smooth Relocation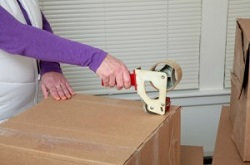 You have already made the decision to hire a specialised company to deal with your relocation. What's next?

It is good if the hired movers are experts in packing as well and can get started a few days before the move because even the professionals need some time to accomplish the imposible mission called packing, at least 2-3 days. If you have decided to deal with it on your own, the idea of packing up all your countless items probably horrifies you.

First of all, arrange your belongings well. It will be easier to move if you make a preliminary plan. Always make a full and thorough inventory of the things that you will move to the new address. And don't forget that now is the right time for you to get rid of all the useless or old stuff, you have collected for ages. You'd better throw them away or donate them instead of transferring them to the new location.

Before you start packing, you will need the following materials:
• Sturdy cardboard boxes of various sizes
• Packing tape
• Rope and ties
• Wrapping paper or newspapers
• Bubble wrap
• Tight-sealing plastic bags
• Markers, labels and sheets of paper
Check your cupboards and closets because there are plenty of things you can use for packing and boxes already in your home, plus various bags and a lot of old newspapers that you can use for packaging. Do this before you buy any new special materials and spend some money on something you do not need.

Now, some tips on wrapping itself:
• First, pack all fragile objects in bubble wrap or wrapping paper;
• Since newspapers can leave spots of ink on your belongings, they should serve as buffer for items already wrapped;
• You can use old sheets, blankets and towels to wrap and create a buffer for fragile items;
• Sealable plastic bags can come in handy when you carry small objects, to avoid chaos among the things you transfer – for example, little objects from the drawers;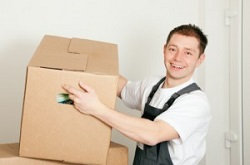 When you start packing, make sure your boxes are strong enough to handle the load. Concentrate on the things situated in one room and then move to the Packing and Boxesnext room. Make sure that each box is labeled with its contents and the room the items were taken from. Unbreakable items should be packed leaving no unnecessary space in smaller boxes. Always check to make sure the boxes are not too heavy for you to carry them. Fragile and breakable items should be placed freely in a box without being squashed, but there must be wrapping around to act as a buffer. The box in which they are located should be labeled with "fragile". You'll have to disassemble some of your furniture, so you can transport it. If you are worried that you will not be able to handle the task or will damage something, you'd better trust the professionals.

If you do decide that all this work is very labor intensive, and you simply cannot deal with it, you can always entrust it to London Removal.
Besides loading and transporting your belongings, we offer a packing service and packaging materials as well, made with quality materials, and we provide all the necessry packing accessories. We have a dedicated team that can pack your belongings and furniture to protect them from any kind of damage during their transport to the final destination.

We also offer boxes which will seal safely your belongings. The most commonly used are moving boxes but we can offer supplies and materials for each specific customer need. When moving furniture, for example, we wrap each item in special stretch plastic and wrapping paper. We will be very happy if you let us help you because London Removal is your ally in packing.

Contact us at 020 8811 8929.