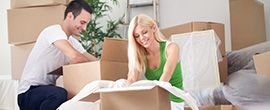 As almost everything in life, moving can come with awful amounts of stress. First of all you have to decide where you are moving to. Of course this...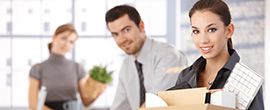 Office relocation is a specific type of relocation because of the various fragile office equipment and the countless boxes of important documents...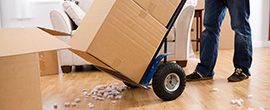 The modern world offers various services to consumers and that's good because you are able to realise your desires without having to worry about...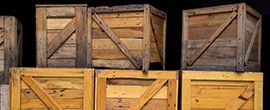 The goal of any company offering professional services is to be at the disposal of its customers and meet all their specific needs. In the field of...
---
Moving House – How to Make It Exciting and Easy with London Removal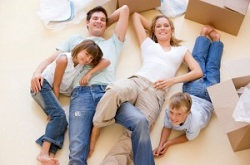 Finally, the time has come and you and your family have started planning a move to your new dream home. You have handled many ups and downs along the way – have viewed hundreds of houses, have signed a lot of contracts or bank credit demands and have talked on the phone for hours with potential buyers of your old house. When all this is behind you, you should start planning the hardest part of all – your house removal London.

A big mistake that could subsequently cost you unnecessary time and headaches is the decision that you can handle moving entirely on your own. The truth is that even as near Removals services in London as a neighbouring district, moving can be a problem, whilst moving across the city or to another city or country can turn into a real mess. There are many problems that can occur: property damage during the relocation, insufficient space in the lorry, unplanned expenses, and so on. So give yourself plenty of time to plan well and do not try to handle everything yourself; there are enough specialised companies to perform a fast and efficient transfer of your belongings without you spending a fortune. Hiring professionals will also minimize the risk of injury, fatigue and stress. Our experienced London removals company can assist you during the exhausting processes of packaging, transferring and even arrangement of your furniture in the new house.

Here are a few tips, which summarize all the essential points of the moving process, ones you should consider carefully in advance: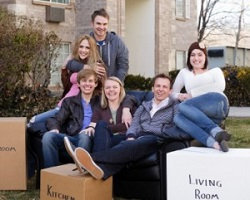 The first step is called proper planning. It starts as soon as you decide to change your home for some reason – a new job, a new baby in your family or just a desire for a fresh start. At least two months prior to the date of leaving the house or flat, inspect each of the rooms carefully and decide what furniture, books or clothes you are going to take with you. Now is the perfect moment to get rid of all the useless items you have collected for years because this will save you the effort of packing and moving them to London Removalsthe new place. You can donate some of the books, toys or clothes to kids in need or give them to your friends.

Then, you should determine your budget. Relocation costs are various and depend on many factors, especially if you move to a furnished or unfurnished apartment. Realistic assessment of how much you can afford to spend will help you to build anticipation for the move and not get in over your head. Therefore, it is very important to consider your financial capabilities in terms of what you need when taking this important step. Calculate how much of these funds will be spent on direct purchases and how much on services. We can offer you cost-effective solutions that will meet your specific needs.

The next step is to decide whether to hire professional London Movers. Of course, many people choose this option if they are unable to complete the removal with their own car. But there are some better choices. Perhaps the most popular of them is hiring movers; do this by scouring the advertisements in the relevant sections of your local papers or online, or just by asking a friend for recommendations. You could also pay a friend with a bigger car or use the company vehicle from the company where you work. To select the right option for you, you should consider several things. For example, if you are moving within the city or outside of it. Also, if you move for work, it is possible that Movers Londonthe company will take on some of your costs.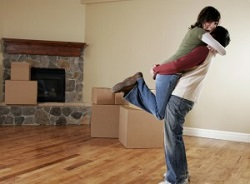 Once you are ready with your planning and have specified all the details with the removal company, it's time to get started on your belongings. Pack only what you really need in your new home. Moving is the perfect occasion for spring cleaning, so explore all your possessions and give, sell or discard what you do not want or need. The less you have to pack and transport the lighter your moving day will be. After you decide what you will take and what will get rid of, make a list of all the items that will be moved. This is necessary for two reasons: on the one hand, you know exactly what you have before you go, and on the other, you will be sure that it will be there when you arrive.

Then, the moment for packing arrives. The essence of the process is to wrap economically and wisely. Dig through the cupboards and closets – moving is the time when all your old boxes, outdated newspapers and magazines and leftover smaller and larger bags come into use. Try to use your entire available inventory of potential packaging materials before you buy any special packing accessories for that purpose. Any reputable moving company can help you with the packing and even unpacking of all your precious belongings, and you will be sure that they are safe and secure during the transfer.

It would be much easier if you are not alone in this mission, so don't ignore the offer of help from a friend. Include your friends in the main planned activities. If you distribute the work, it can take less time than expected and even be enjoyable. They can help with packing and clearing, as well as for loading your belongings onto the vehicle in case you have decided not to use expert movers for the relocation.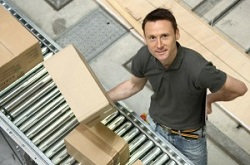 Various people, various removals – everyone is different, so each removal is unique. However, whether you use the help of your friends, a professional moving company or do it yourself, the most important thing to remember is that there is no definite right or wrong way to move. Look for the suitable option that will save you money and trouble. Make sure you have planned and organised the process well, have discussed all the details in advance and that you are aware of you expectations. Only then can you make the right decisions and enjoy a hassle-free removal.

You can always count on London Removal for advice or assistance. So, contact us at
.
What client say's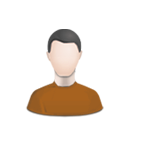 Remarkable Service, these workers achieved all expectations by wrapping up early with extraordinary competency in performace-related matters. Packaging was secure enough to keep all items safe during transit and delivery stages alike without any...
Mike
The gents were pleasant, nimble and migrated everything with great mindfulness.
Jonathan B.
Working with London Moving Company during my move in January 2023 was great; they stuck to the timeline perfectly while being super efficient with their work ethic as well cheerful throughout the process. And very reasonable cost-wise too!! Just...
Alicia Smith
London Moving Company was an absolute pleasure to work with - they made a difficult move feel so simple and stress-free. The movers were friendly, speedy, and accommodating! We couldn't have been in better hands throughout this process.
John Lawson
I used Removals to London for a rather big move. I was undergoing house removals and it was a really big move. I had lots of big items, awkward items of furniture that I needed to take with me. I was worried how this company would go about it. I...
Kyle T.
If you need a good moving company, I would absolutely recommend LondonRemoval. These guys did an awesome moving job when I hired them and I was really impressed. The team members were really laid back and friendly to talk to, but also totally...
Kelsey G.
LondonRemoval were a godsend for me. When I was moving, I was doing two jobs and taking care of a kid at the same time, I obviously didn't have time to arrange any part of the move myself. Thanks to their wonderful movers though, all my stuff was...
Tyson C.
I'm a single mom who juggles taking care of the kids with the two jobs I've got. So when an opportunity for me to have a full-time, good-paying job presented itself, I immediately grabbed it. The only problem was that I had to move to another...
Amanda F.
I would like to extend my thanks to the driver and the movers who did a very organised and professional job of packing all my belongings together and transferring them to my new place. A friend who has used your services before recommended London...
Jordan S.
Just want to send a quick "thank you" to the guys at Movers London. They helped me move my things so quickly and efficiently that in no time at all, I was already settling in to my new home! I highly recommend the professional services they offer.
Laura J.