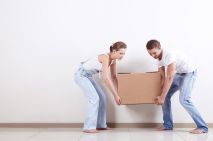 Aye to London Removals and Hello to Skilled Removalists
23 September 2014
When looking for a removal company, you are up to something that is quite challenging. But, don't go the battle empty handed, be equipped with ideas and information that will let you determine which company will work best for you.

Relocating is a serious and life-changing process in life that needs to be dealt with sensitivity and importance. Without such, don't expect things to go your way because you are inflicting pain, both physical and mental, to yourself and this is not a good idea at all.

If you decide to hire London removals it's half the battle won. The experience, their years of service in the industry, the friendly and trained staff, the complete facilities and equipment they employ, and the system they live and breath to follow have been all important in providing quality services to every client they have.
The Services Provided Explained
But, with the kind of services they provide, rest assured that there will be no occurrences of problems when they do their tasks. And for the record, some of the specific and important services they include in their package services are: packing and wrapping, delivery options, unpacking and reassembling of furniture delivered, transportation services, protection to fragile and highly treasured items, and transit protection insurance. With these services, you couldn't ask for more before everything is taken care for you.

Another thing is the consultancy services. The consultant serves every client by giving them pieces of advice about which kind of service to avail. Consultants will explain everything to the client to have a better understanding of services provided. All queries are addressed and explained thoroughly so that clients wouldn't be left hanging on a thread. Also, part of the consultancy and discussion are the schedule of the move, the coverage of the services required and provided, and more.

When it comes to packing, everything is under control. With the expertise of the professionals, you will be provided with comprehensive services that will make the move stress-free and successful. Clients need not worry as well because even the packing materials are provided to them. From having the different boxes needed, the varying types of cartons, cushioned craft paper to bubble wraps and corrugated bubble, everything is provided.

Compelling packing system is employed by London removals and this system will speak for itself once you see everything unravel in front of your eyes. In the end, you will be confident about your decision to hire a reputable moving company.