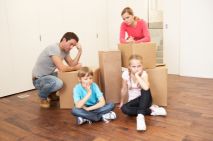 Planning an Office or Residential Move? Hire a London Removal Company!
23 September 2014
Organization is the key if you want a move from one place to another to be successful. However, with all the stuff that you accumulated over the years – be it at home or in the office – how are you supposed to organize everything considering that you have to sort, clean, pack, move then unpack? The good news is that you can always rely on the help of professional moving companies.

Over the years, a lot of business owners have been specializing in offering moving services to homes and office owners. They usually employ a fleet of moving vans and trucks, as well as a group of professional movers. Some even offer packing and unpacking services so that you can have a truly hassle-free move.

London Removals as an Alternative to Professional Removals Companies

The problem with hiring a professional removals company is that they might charge you an arm and a leg for the service. This is especially true if you get in touch with one of the most well-known companies in your area, since it's also the brand that you will be paying for.

An excellent alternative to this is to hire a man-with-a-van service. It's literally a business which operates under the supervision of one man who has a moving van. Depending on the bulk of the things that need to be transported, the number of movers can be expanded to about three people – but that's about it. As such, man-with-a-van service providers do specialize in small to medium-sized office or residential moves.

Where to Look for London Removal Service Providers

Now that you already have an idea about the difference between professional removals companies and man-with-a-van service providers, how will you get in touch with the latter? Simply ask around – you might have friends, colleagues or relatives who just recently moved, and they might know of a reliable man-and-van service provider. You can also go online and take your pick from the bulk of man-with-a-van service providers there. Just make sure to check on the available feedback so that you'd know whether a particular mover is reliable or not.

As you can see, there are plenty of options that you can choose from when it comes to hiring a professional removals company. By seeing to it that your things are well taken cared of during the move, you can attend to all the other details of settling into your new home or office.