---
What client say's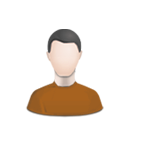 I used Removals to London for a rather big move. I was undergoing house removals and it was a really big move. I had lots of big items, awkward items of furniture that I needed to take with me. I was worried how this company would go about it. I...
Kyle T.
If you need a good moving company, I would absolutely recommend LondonRemoval. These guys did an awesome moving job when I hired them and I was really impressed. The team members were really laid back and friendly to talk to, but also totally...
Kelsey G.
LondonRemoval were a godsend for me. When I was moving, I was doing two jobs and taking care of a kid at the same time, I obviously didn't have time to arrange any part of the move myself. Thanks to their wonderful movers though, all my stuff was...
Tyson C.
I'm a single mom who juggles taking care of the kids with the two jobs I've got. So when an opportunity for me to have a full-time, good-paying job presented itself, I immediately grabbed it. The only problem was that I had to move to another...
Amanda F.
I would like to extend my thanks to the driver and the movers who did a very organised and professional job of packing all my belongings together and transferring them to my new place. A friend who has used your services before recommended London...
Jordan S.
Just want to send a quick "thank you" to the guys at Movers London. They helped me move my things so quickly and efficiently that in no time at all, I was already settling in to my new home! I highly recommend the professional services they offer.
Laura J.
Our friends recommended Removals London to us and told us to expect only the best from this company. And boy, were they right. Not only were the rates perfect, but the guys went out of their way to accommodate all our requests, moving stuff down...
Jared Osborne
Recently we had to move to another smaller house. I was very worried because I have a lot of things and I didn't know what to do with them. But the solution came quickly and it was London Movers. Not only did they pack and deliver all the stuff I...
Fernando
I am super glad we called London Removal. They really made the moving experience way nicer in every aspect, from packing to unloading, and all this on very budget-friendly terms. Thanks a bunch!
Leona
I managed to accomplish the move into my new house in less than a week but not without the help of your company, of course! They helped me pack, store and move all of my belongings and now I am happy in my new home!
Rachel D.