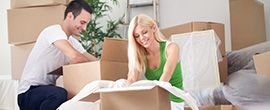 As almost everything in life, moving can come with awful amounts of stress. First of all you have to decide where you are moving to. Of course this...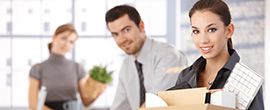 Office relocation is a specific type of relocation because of the various fragile office equipment and the countless boxes of important documents...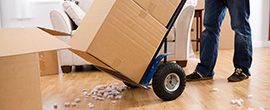 The modern world offers various services to consumers and that's good because you are able to realise your desires without having to worry about...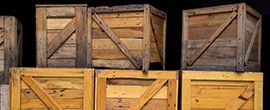 The goal of any company offering professional services is to be at the disposal of its customers and meet all their specific needs. In the field of...
---
Remarkable Service, these workers achieved all expectations by wrapping up early with extraordinary competency in performace-related matters. Packaging was secure enough to keep all items safe during transit and delivery stages alike without any form of damage whatsoever occurring in between them both at all times whatsoever!
The gents were pleasant, nimble and migrated everything with great mindfulness.
Working with London Moving Company during my move in January 2023 was great; they stuck to the timeline perfectly while being super efficient with their work ethic as well cheerful throughout the process. And very reasonable cost-wise too!! Just can't do anything but heap praise upon them - an absolute must-recommend!
London Moving Company was an absolute pleasure to work with - they made a difficult move feel so simple and stress-free. The movers were friendly, speedy, and accommodating! We couldn't have been in better hands throughout this process.
I used Removals to London for a rather big move. I was undergoing house removals and it was a really big move. I had lots of big items, awkward items of furniture that I needed to take with me. I was worried how this company would go about it. I didn't need to worry. Nothing posed the team any problems. They simply got on with the job, handling my items with care and respect, and showed their professionalism.
If you need a good moving company, I would absolutely recommend LondonRemoval. These guys did an awesome moving job when I hired them and I was really impressed. The team members were really laid back and friendly to talk to, but also totally professional and got the job done really well. They were efficient and didn't mess around with anything. It was great having help for the moving day and I'd definitely use their services again. Thanks guys!
LondonRemoval were a godsend for me. When I was moving, I was doing two jobs and taking care of a kid at the same time, I obviously didn't have time to arrange any part of the move myself. Thanks to their wonderful movers though, all my stuff was packed impeccably and moved to my new house safely in a very short time. Contrary to my expectations, my work was not at all disrupted and my kid adjusted very well to the move too. So thanks a lot guys, for everything!
I'm a single mom who juggles taking care of the kids with the two jobs I've got. So when an opportunity for me to have a full-time, good-paying job presented itself, I immediately grabbed it. The only problem was that I had to move to another area. Thank goodness somebody recommended London Movers to me. I left everything from the packaging, to the storing and the moving to them - and they did an excellent job! Thank you!
I would like to extend my thanks to the driver and the movers who did a very organised and professional job of packing all my belongings together and transferring them to my new place. A friend who has used your services before recommended London Removal and I'm so glad I listened to her!
Just want to send a quick "thank you" to the guys at Movers London. They helped me move my things so quickly and efficiently that in no time at all, I was already settling in to my new home! I highly recommend the professional services they offer.
Our friends recommended Removals London to us and told us to expect only the best from this company. And boy, were they right. Not only were the rates perfect, but the guys went out of their way to accommodate all our requests, moving stuff down the staircase in the old house to the new place we were moving into. And all that with smiles on their faces. Awesome!
Recently we had to move to another smaller house. I was very worried because I have a lot of things and I didn't know what to do with them. But the solution came quickly and it was London Movers. Not only did they pack and deliver all the stuff I needed in my new house but the things that I don't need are stored for a while. I am so happy that I found such an amazing company!
I am super glad we called London Removal. They really made the moving experience way nicer in every aspect, from packing to unloading, and all this on very budget-friendly terms. Thanks a bunch!
I managed to accomplish the move into my new house in less than a week but not without the help of your company, of course! They helped me pack, store and move all of my belongings and now I am happy in my new home!
Removals London impressed me with the professionalism and high quality of service, but also with their readiness to react extremely quickly to my call! The price was reasonable and they actually arranged the removal on time! I recommend them!
Removals London promised me a smooth move, and they were definitely able to deliver! I've had nightmares about my mom's fine China breaking during the move, but your team was so excellent that I just had to write this letter to tell you how efficient your services were.
It was my first move and I had no clear idea how many organisational issues were involved. Thankfully I trusted Movers London and thus saved myself all the trouble. The great team organised a painless and smooth move. Thanks a lot!
Apart form the basic services of packing, loading, transporting and unpacking, we also ordered the additional cleaning at a discount and were very pleased with the outcome of the whole moving procedure. Just impeccable. We recommend London Removal!
Sally and John

14

Sep 2012
What client say's